Contact Us
There are many reasons for contacting us. We offer all manner of classes and workshops where you will gain experience with hands-on practice. Get free updates on workshops at http://www.meetup.com/Sustainable-Tucson-Eco-Village-Group Come help us build a more resilient community here in Tucson and vicinity. Soon we will be offering apprenticeships, ceremonies, prayer circles and retreats where you may come to experience life in this very special place. Feel free to ask any question... only unasked questions are wasted. Someone will get back to you as soon as we can.
Map / Location:
We are located on 22 acres in Avra Valley and you are free to visit and check it out. Naturally it is best to contact us and call ahead if you want someone to show you around. If you Google Sassy Dr. Marana, AZ you will get a good start.
Our address is 4125 N. Sassy Dr. Marana, AZ 85653. From Sandario & Manville it is about 6.28 miles west to Sassy. Sassy is on the left just past some big water tanks on the right side of Manville. The lot is exactly 1 mile south of Manville Rd. Look for the Dinosaur Gates.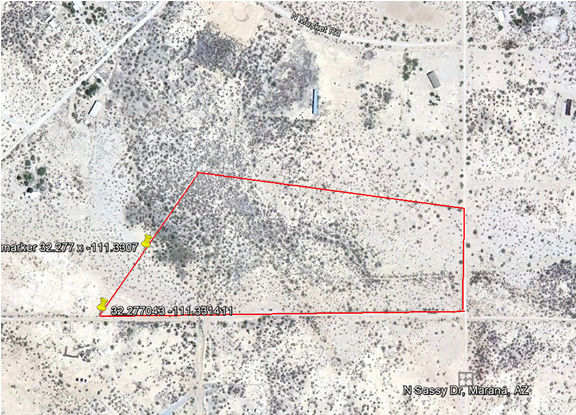 TTEV Copyright:
We believe we have the legal right to use all information and images on our site via common or public usage, permission, or credit to sources. If we are mistaken, simply contact us and we will take anything down you can show is your original work. We hereby give permission to anyone wishing to use any of our website content so long as credit is given or it is used for non-profit or non-commercial purposes.